Getting to Know: Melissa M. Balmori
Alert
08.26.2022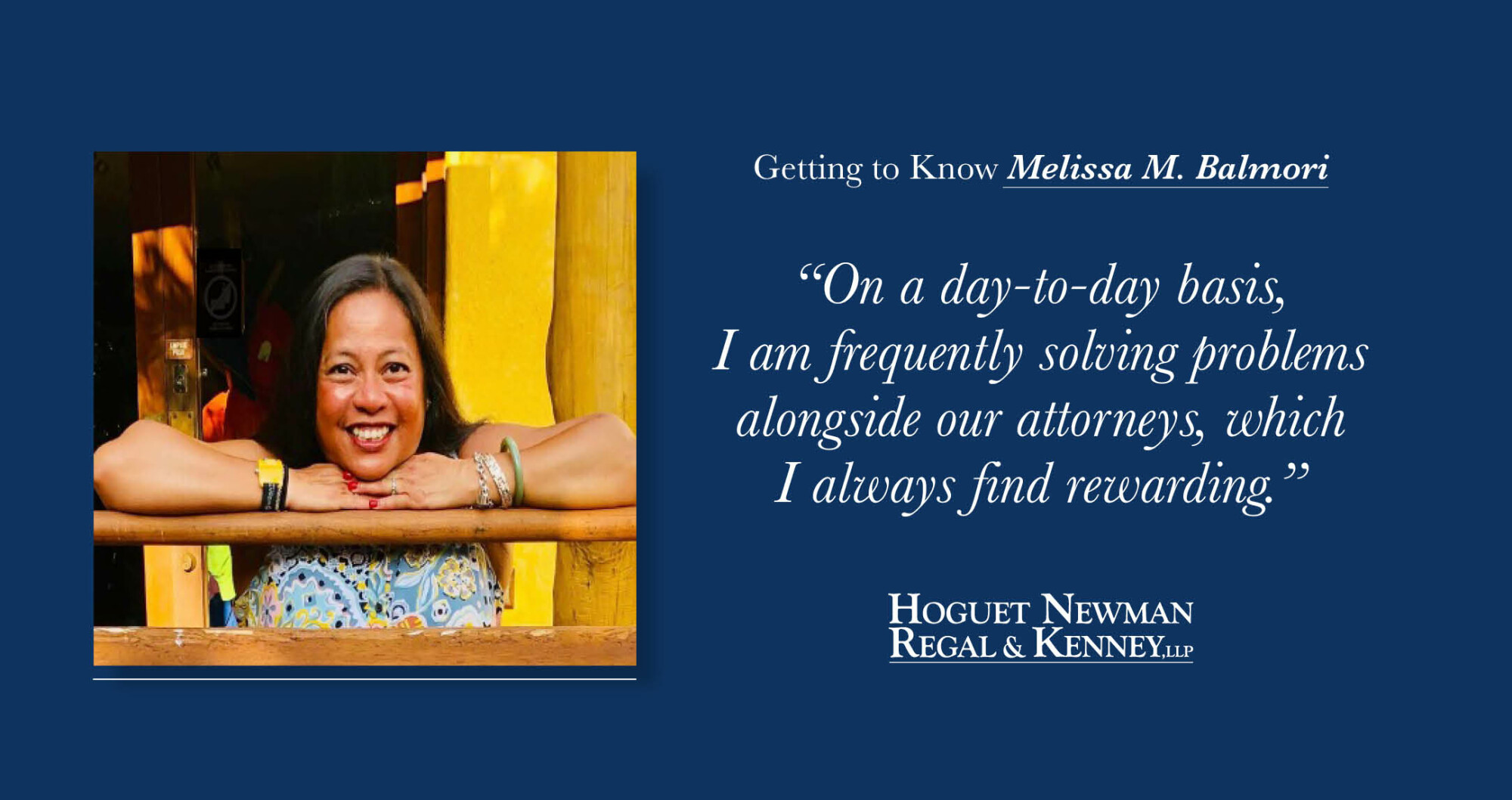 Melissa Balmori has been an integral part of the Hoguet Newman Regal & Kenney, LLP team over the past three years, serving as the firm's assistant controller. She works closely with the firm's chief financial officer, providing a wide variety of assistance, including on accounts payable, accounts receivable, and client billing. A bit more about Melissa follows.
As a women-owned boutique based exclusively in New York, HNRK is a unique place to work. What drew you to the firm, after spending more than 25 years in the legal industry?
HNRK stood out to me for various reasons, including the notable success stories on the firm website, and the firm's culture and commitment to collaboration.
What is the most rewarding part of your job?
On a day-to-day basis, I am frequently solving problems alongside our attorneys, which I always find rewarding.
How has your role changed since you first joined the firm?
Since joining the firm, I have been exposed to more cases and have assisted in cross-training other colleagues. We were initially a team of two and have grown to a team of four today, and I've been privileged to collaborate with different members of our team.
What is your favorite thing to do outside of work?
I love to travel with my family to new destinations and taste various cuisines.
What is something that most people don't know about you?
In my spare time, I write poetry for relaxation and also create video collages of family events and vacations.