New York Super Lawyers Recognizes 11 HNRK Lawyers in 2023 Guide
Alert
09.27.2023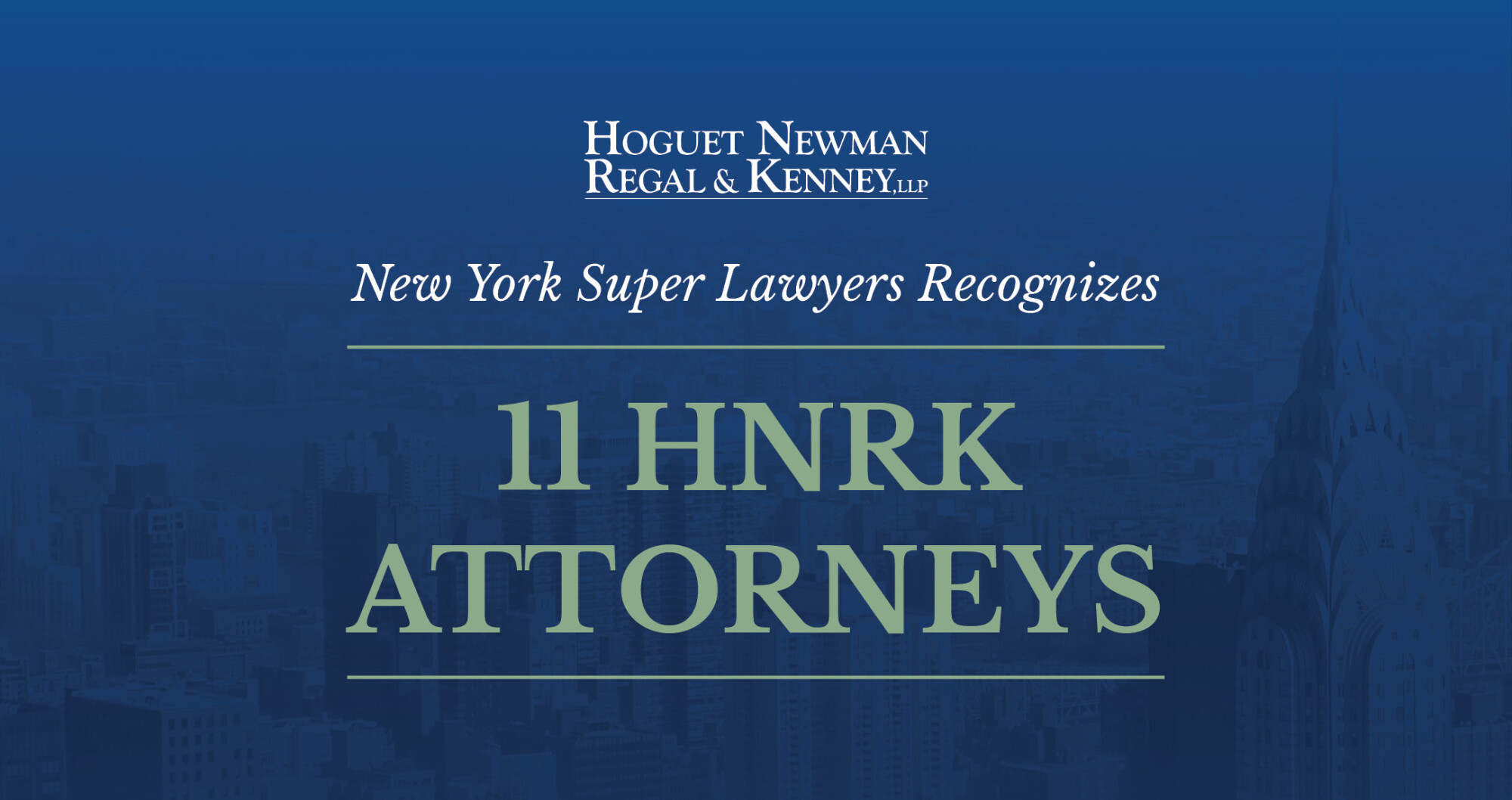 New York, NY—September 26, 2023—Eleven Hoguet Newman Regal & Kenney, LLP lawyers have been recognized in the 2023 edition of New York Super Lawyers. The survey recognizes the top five percent of Manhattan-based attorneys each year.


The lawyers recognized as Super Lawyers this year are:
Joshua L. Blosveren (2018-23)
Damian R. Cavaleri (2021-23)
John P. Curley (2020-23)
Helene R. Hechtkopf(2018-23)
Laura Hoguet (2007-23)
John J. Kenney (2006-23)
Ira J. Lipton (2022-23)
Bradley J. Nash (2022-23)
Dorothea W. Regal (2014-23)



The lawyers recognized as Rising Stars are:
Lorrette K. Fisher (2021-23)
Miriam J. Manber(2019-23)



The annual selection process includes independent research, peer nominations and peer evaluations.